Nicaragua
Karolina
---
Roasting
Moka/Espresso and filter
Aromatic notes
Cherry Jam
Strawberry
Milk Chocolate
A specialty coffee that comes to us from the deep forests of Nicaragua, a special coffee with fruity and chocolate aromatic notes.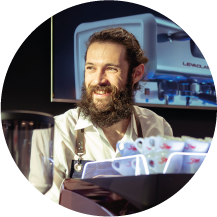 Who roasts our coffees?
Rob The Roaster, the Italian-Dutch trainer of Espresso Academy and SCA authorized, roasts your coffee. A great explorer of coffee, its processing methods, roasting profiles and the whole world who lives behind a cup of coffee.
Would you like
to contact Rob The Roaster
for more information on coffees and roasting profiles? Write to him at
[email protected]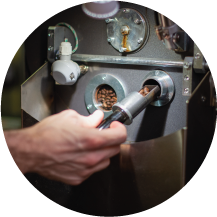 When do we roast?
Rob roasts your coffee on Tuesdays and Fridays, following the orders arrived. If roasted for espresso, the coffees are then subjected to degassing for 2-4 days, depending on the season and the variety of coffee.
Origin: Nuova Segovia, Microlot Karolina
Finca: Samaria
Growth altitude: 1361 mt s.l.m.
Variety: Red Catuai
Processing method: Natural Anaerobic
Certifications: Specialty Coffee e Rainforest
Cupping score: 86,75
Everything you want to know
---
Finca Samaria is owned by the Peralta family, whose history of coffee farming dates back to the early 20th century. It is a beautiful farm located in the New Segovia region a few steps from the border with Honduras.
The varieties grown in the shade of tall trees, within the micro-lots of this farm, are mainly Caturra and Catuai. The farm has 45 hectares of coffee and 85 hectares of forest, located at an altitude ranging from 1320 to 1450 meters above sea level.
This coffee is processed with a natural method with anaerobic fermentation. In fact, the drupes, after being harvested with selective picking, are fermented in airtight containers for 24 hours. During this anaerobic fermentation period, a complex and fine aromatic profile develops. At the end of fermentation, the drupes are dried on raised beds for 28 days, rotating the drupes 3/4 times a day and covering them overnight to protect them from excessive humidity.
In the cup this coffee has sweet fruity aromatic notes reminiscent of strawberries and cherry jam. A well-balanced acidity and good body leave room for a milk chocolate aftertaste.
This coffee received 86,75 points by the SCA (Specialty Coffee Association) protocol.