Honduras
Decaf swisswater Organic
---
Roasting
Moka/Espresso and filter
From the Central American mountains of Honduras, a certified organic coffee, naturally decaffeinated using the Swisswater process.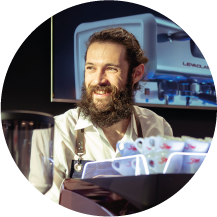 Who roasts our coffees?
Rob The Roaster, the Italian-Dutch trainer of Espresso Academy and SCA authorized, roasts your coffee. A great explorer of coffee, its processing methods, roasting profiles and the whole world who lives behind a cup of coffee.
Would you like
to contact Rob The Roaster
for more information on coffees and roasting profiles? Write to him at
[email protected]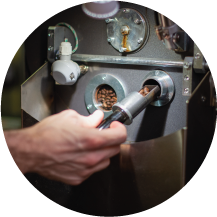 When do we roast?
Rob roasts your coffee on Tuesdays and Fridays, following the orders arrived. If roasted for espresso, the coffees are then subjected to degassing for 2-4 days, depending on the season and the variety of coffee.
Origin: Marcala, La Paz
Processing method: Washed, Water decaf "swisswater"
Certifications: Specialty Coffee and Organic
Cupping score: 82 points SCA
Everything you want to know
---
This decaffeinated coffee comes from one of the most important coffee producing countries in Central America, Honduras.
The coffee we selected has obtained Organic / bio and Fair Trade certifications as it is grown without the use of chemical fertilizers, therefore respecting the environment and supporting adequate economic and social standards throughout the supply chain.
The Swisswater process was used to remove caffeine from the green coffee beans, with the use of a natural solvent: water. This procedure not only garantees the maximum integrity of the coffee, but is also able to guarantee the highest quality result in the cup.
This coffee has an unexpectedly round body and interesting acidity which reminds us of lemon peel. The very persistent aftertaste is of fresh walnuts.